Global Sessions: The Gorge's Team Building Experts
Gone are the days of trust falls and drum circles! Team building should be about unique, exciting and lifetime experiences that result in meaningful engagements and relationships. Based in Hood River for over 15 years, your team can utilize Global Sessions local knowledge and relationships to create an amazing experience while in the Gorge.

Global Sessions team building events create personal, premium, seamless and mind-blowing experiences! Contact Global Sessions whether you are looking for premium team building experiences or their event management services including meeting planning, meals, entertainment and transportation.
Experiences:
Every
Global Sessions
experience is customizable and varies depending on the size of the group objectives, budget, and level of recreation desired. Below are a few examples of Global Sessions team building experiences.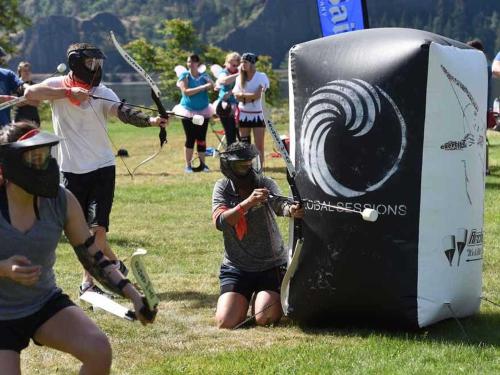 Archery Tag: Archery Tag is played similar to dodgeball with patented foam-tipped arrows. This exciting, action-packed game offers the ultimate team experience (no skill necessary), usually played at the Hood River Waterfront and followed by a celebratory beer at pFriem Family Brewers.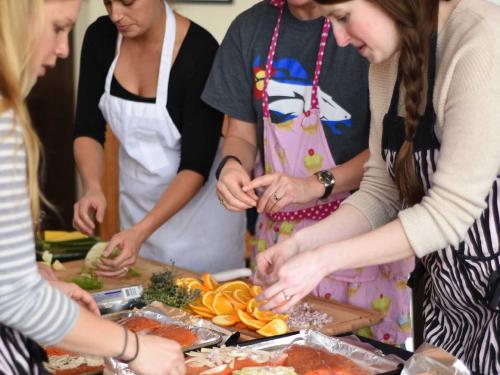 Cooking experiences: There are few better ways to bring groups together than cooking a meal with one another while sipping on delicious, local wine. Global Sessions Chef and their culinary team will host your cooking experience in the Columbia Cliff Villas Penthouse for an evening full of great food, education and tasty vino.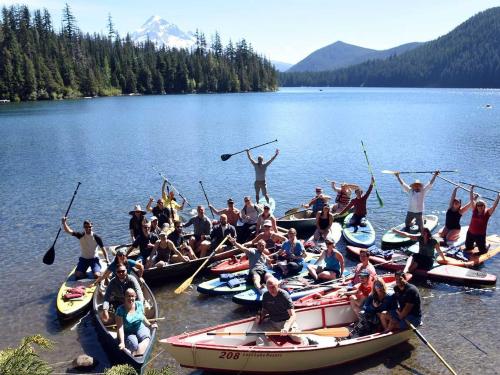 Lost Lake Experience: Imagine your meeting alongside the picturesque shoreline of Lost Lake with Mt Hood in the background, followed by a team hike, stand up paddle boarding lessons, canoes and a gourmet BBQ.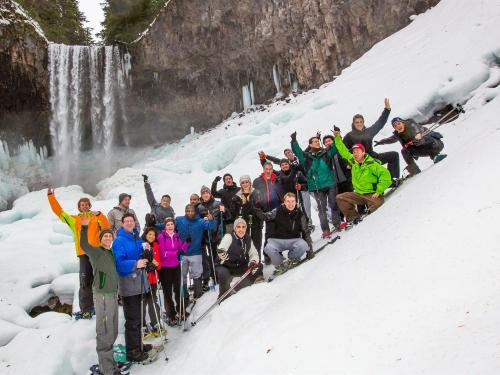 Waterfall hike/snowshoe: Global Sessions will take your team into their favorite waterfall for a curated experience, gourmet lunch, finishing with a stop at one of Hood River's award winning breweries.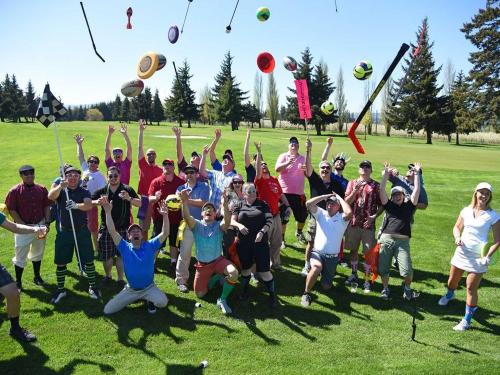 Crazy Golf: Golf clubs are replaced with frisbees, hockey sticks, soccer balls, lacrosse sticks and baseballs for a fun group activity that is enjoyed no matter what your team's athletic ability.
To request additional information from Global Sessions, please complete this Discover Form.
Include the following information in your message:
Company Name
Department Name
What is the objective and purpose of this offsite?
What is the desired outcome of the offsite?
What are the budget parameters for this event?
Is there a theme for this event? If so, how do you visualize it being implemented in the event/retreat/offsite?
Do you have any location preferences or requests, if so please describe.
Are you interested in implementing competition into this offsite?
On a scale of 1 - 10 (1 = Sangria competitions and 10 = Riding giant slip and slides) how active would you like the day to be?
What is the coolest thing you've ever done on a corporate retreat and offsite?
Would you like Global Sessions to arrange executive transportation?
Please list any meals you want Global Sessions to arrange for this event?
Additional info that will help shape this event?
By submitting this form, you consent to providing your information to Global Sessions, a 3rd Party Preferred Vendor of Columbia Cliff Villas Hotel.
For more information or to plan a memorable team event, please contact
Global Sessions
at:
globalsessions.org
| 541-490-9278 | info@globalsessions.org